Eco-friendly is part of who we are
At Monaco Baltimore, we're thrilled to offer eco-friendly amenities and features – all designed with your comfort in mind. We look forward to welcoming you and showing you the difference a sustainable approach can make!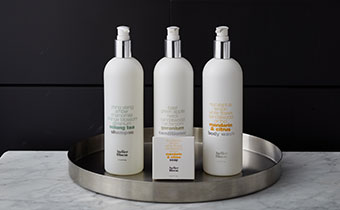 Better by Volume
Every bathroom uses large, refillable shampoo, conditioner and shower gel amenities by Atelier Bloem, eliminating the disposal of small plastic bottles.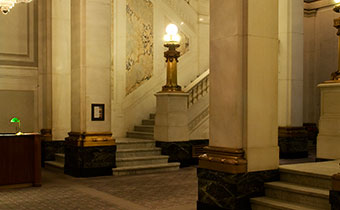 Efficiency Shines
Energy-efficient lighting, heating & cooling systems: All light fixtures in our public areas and guestrooms use energy-efficient heating and cooling systems.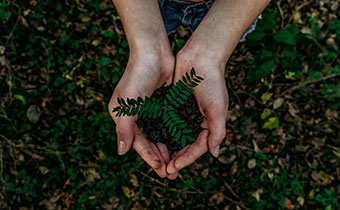 Reduce, Reuse, Recycle
At Monaco Baltimore, guess what happens to all paper, plastics, glass, cardboard, crates, pallets and other materials that can be recycled? They get recycled. Not sent to the landfill. In-room recycling bins make it easy for you to reduce, reuse and then recycle.